What's New with My Webpresence? JANUARY 2006

Iona Miller
Webpresence 2006: IONATOPIA
Google 'Ionatopia + Iona Miller' for the whole list
iona@ionamiller.org or iona_m@yahoo.com
Io Art Updates: http://ionamiller.50megs.com
General Updates: http://ionamiller.chaosmagic.com
___________________________________________________<1/1/06
NEW WEBSITE: IONATOPIA
Comprehensive intro and updates for all writing and art.
Art Manifesto 2006
http://ionatopia.50megs.com

4/06
NEW WEBSITE: KNOW BROW ART
http://knowbrowart.50megs.com
Neither High-brow nor Low-Brow, the Electronic Arts are "KNOW-Brow Art" born of our fusion with technology. In the middle of the forehead, neither high nor low is the Third Eye of inner or visionary sight. Electronic arts, by their very nature, require a great deal of technical knowledge to interface with computer-assisted media. Know Brow art respects and draws from both classical art and that of the underground or street. Digital Media include still frames, Flash, and desktop movies, often incorporated with other media, installation, and performance.

3/06
NEW WEBSITE: MIND CONTROL
http://mindcontrol.50megs.com
Do I t Yourself Mind Control. Self-care and Self-regulation is the antidote to corporate and sociopolitical mind control. Do it yourself, or somebody else will. Rototill your belief system; don't be a sheeple, people. Paramedia Ecology; Paradigm Shift; Freestyling, Persuasion, Coercion, Hypnosis, etc.

Coming, Easter 06 Harmonic Continuum private event/film with
Swami Beyondananda, including usual suspects. Some kind of transdisciplinary SAVE THE HUMANS movie, along the lines of What the Bleep meets Holy Smoke. Lorin Kiely, Physicist Mark Comings, Teja Bell, Iona Miller, Paul Levy, Julie Hendeson, Jim Berenholtz, Stas Rotkowski. Media by Michael O'Roarke http://www.dimension7.com/company.htm

2/7/06
NEW WEBSITE: DIGITAL UNIVERSE
http://digitaluniverse.50megs.com
VIRTUAL QABALAH art/music DVD with Merlyn Morgan;
Albert Hoffman 100th birthday party, Basel; Io digital media art
Media Ecology; Video Guru Nam June Paik's Wake,
NYC. Io's 2006 Art Manifesto: DIGITAL UNIVERSE:
New Media Morphs the Memescape.

2/9/06
I've been asked to join the Board of Directors of MediGrace nonprofit, which continues my interest of institutionalizing meditation in complementary medicine, and development of human survival technologies. I've been working on this for some time with Dr. Marshall F. Gilula in Miami (heartstringsbook.50megs.com), but this local organization does both professional and public outreach, emphasizing self-care, which I find appealing. The Calm Birth book was released last season; Calm Healing has been written and includes some of my nonobjective artwork. It is wrapping up the publishing process now. medigrace.org/ calmbirth.org/

1/15/06
NEW WEBSITE: PSIONA
Iona's parapsychology/paraphysics history, writings and collaborations, 1970s - 2006. PSIber Kult, Emergent Mind, Nexus, PsiOps, John Curtis Gowan, Heartstrings Nonlocal Healing, Asklepia Dreamhealing, Mankind Research Unlimited, Beyond MK Ultra, OAK, Inc., more. 21st C. Psi Research, Holographic Concept, Co-consciousness, Quantum Bioholography, Multiverse, Chaosophy, Nonlocal Healing, etc.
http://psiona.50megs.com

1/26/06
NEW ANIMATION OF IO ART
I'm interested in subcultures and Psychedelic Intelligentsia as subject matter:
LSD: Problem Child of Albert Hoffman, Animations http://www.sign69.com/medialounge/space693.html
http://www.sign69.com/medialounge/space721.html
Art Frames - http://pg.photos.yahoo.com/ph/iona_m/album?.dir=/1561&.src=ph&.tok=phVEVVEBQhFiPa_b
Conference Pix (Jeff Keim)
http://pg.photos.yahoo.com/ph/iona_m/album?.dir=/57be&.src=ph&.tok=phQQTUEBZ1a.p4Xy
Universal Solvent: "Blue Elf Magick": Still frames and Hyperdelic animation of Io digital fine art and pix from Albert Hoffman 100th B-day party, Basel, Switzerland. Io collabo with electronic artist Philip Wood, France. Music: Plastic Ono Band, "Do the Oz".


12/2005
NEW WEBSITE: THE PHOTONIC HUMAN
From the Heart of Darkness springs the Light, and we are That. Virtual Photon Fluctuation is the Source of the photons that form and sustain our Being. We are truly Light Beings: Homo Lumen. We literally inhabit and embody a Temple of Living Light, which is interconnected with the deepest level of Cosmos. We are shiny Diamonds of Rainbow Light. We are made in the Images of that Brilliance. Shine On!
In the Effulgence of its Brilliance.
http://photonichuman.50megs.com

10/2005

NEW WEBSITE: KABBALAH LUMINATA
As a digital artist I paint with LIGHT; as a Qabalist I practice in the
Temple of Living Light. Recently discontent with static and
Flash imagery alone, I have begun venturing into the world
of filmmaking. Comes see some of the art frames I have prepared
for animation at my new Kabbalah Luminata Portal at
http://kabbalahluminata.50megs.com

9/2005

PUBLISHING Iona's painting "The Diamond Body",
plus commentary in Science-Art art book;
see http://www.science-art.com.au/ and http://science-art-usa.50megs.com
THE TRUE MEANING OF THE DAVINCI CODE
By Robert Pope; ISBN 0-9577784-7-3 (155 pgs)
Science-Art Research Centre of Australia, Inc., 2005
By adhering to a mechanistic worldview, Western civilization is on a path to extinction, says Science-Art philosopher Robert Pope. The ancient knowledge passed on by the Greeks upheld a survival science, a "Savior science" that was misinterpreted by Leonardo Ad Vinci but was privately understood by Isaac Newton. In response to Dan Brown's The da Vinci Code, Pope hopes to set the record straight by returning to the atomistic philosophy of the ancient Greek scholars such as Plato and Philo. Plato's worldview is much more akin to a holographic reality, Pope argues. The "true meaning of the code", he suggests, relates to atomic movement creating evolutionary wisdom, and he points out some classic examples of Renaissance art that communicate this truth.

ART WRITING Jungian Psychology Cut-Up ESSAY on artist
GENESIS P-ORRIDGE: PandroGENy: A Love Story of Gender Reunion
~The Yab-Yummy Way of Imagination.
http://ionamiller.chaosmagic.com/catalog.html

"The artist is not a person endowed with free will who seeks his own ends, but one who allows art to realize its purposes through him. As a human being he may have moods and a will and personal aims, but as an artist he is 'man' in a higher sense - he is 'collective man,' a vehicle and molder of the unconscious psychic life of mankind." (Carl Jung, Psychology and Literature, 1930)

PORTRAIT Animated portrait of Iona by international electronic artist in Paris, Philip Wood:
http://www.sign69.com/medialounge/space543.html


Coming Attractions:
* Travelling road show with Iona on Quantum Biofeedback, Lorin Kiely on Top Down Yoga, Mark Comings on plenum physics, and cosmic comic Swami Beyondananda, opening at Alex Grey's CoSM in NYC.

* VIDEO HYPNOSIS DVD from Temple of Living Light Productions, with brain drivers for Alpha and Theta. Next: "MOODIES" based on consciousness journeys. Soon: "VIRTUAL KABBALAH", digital pathworking.

* BOOK HEARTSTRINGS: NONLOCAL HEALING is both a co-authored book and series of articles in the works with a Miami Neuropsychiatrist and distance healer, Marshall F. Gilula, M.D. Groundbreaking Experiments with quantum biofeedback software and hardware.
http://heartstringsbook.50megs.com
http://cyberdoctv.com

* BOOK Also coming, BEYOND MK ULTRA, co-authored with Charles Stone, Chief Deputy to Dr. Carl Schleicher in Mankind Research Foundation. After his military career in psiops, Schleicher opened Mankind Research Unlimited, a parapsychology and alt.healing SRI or IONS type thinktank. In the 1980s, he was exposed as the creator of the deployable human cyborg, a Manchurian Candidate, and is the likely model of the X-Files "Cigarette Man". My ex-husband physicist Richard Miller worked as his NW Regional Director of MRU after he published "Holographic Concept of Reality" (with Stanley Krippner) in 1973, long before anyone else. This is the inside track. See "Getting Blood from a Stone"
http://tigernews2005.50megs.com/photo2.html
http://tigernews2005.50megs.com/photo3.html

Also soon:
The release of Iona's interview in Zora Von Burden's THE LUX ARTILLERY
http://theluxartillery.chaosmagic.com

NEW 6/2005: BIOPHYSICS Portal
http://biophysics.50megs.com

__________________________________
NEW 8-2005 ~ IO'S LATEST: VISUAL META-SYN SLIDESHOW
http://pg.photos.yahoo.com/ph/iona_m/album?.dir=/435b&.src=ph&.tok=ph4dCXDBN5fLEiI7

ILLUMINATIONS
http://pg.photos.yahoo.com/ph/iona_m/album?.dir=/7a51&.src=ph&.tok=phk0TYDBteRCTRgW

PLASMA UNIVERSE
http://pg.photos.yahoo.com/ph/iona_m/album?.dir=/9932&.src=ph&.tok=phjWuYDBmiRwUqcG
_________________________________
NEW 7/05
MANDALAPALOOZA SLIDE SHOW Links & Wall Text
Be sure to watch these slide shows as the thumbnails do not do them justice!

DIGITAL CYMATICS Wall Text:
http://ionamiller.50megs.com/catalog.html

Mandala ANIMAtions ~
Custom animations suitable for large screens for Music, Fashion, Meditation, and Lecture Events
http://onenationundergods.com/mandala.html

ABRAHADABRA
http://pg.photos.yahoo.com/ph/iona_m/album?.dir=/3a00&.src=ph&.tok=phmNsRDBGvAPIE0o

ABRAHADABRA 2
http://pg.photos.yahoo.com/ph/iona_m/album?.dir=/eece&.src=ph&.tok=phmhySDBXY3VKVh6

MANDAL-BRAT or MANDALOGIC
http://pg.photos.yahoo.com/ph/iona_m/album?.dir=/a649&.src=ph&.tok=phulXQDBqVo05gnl

MANDALAPALOOZA
http://pg.photos.yahoo.com/ph/iona_m/album?.dir=/b1f8&.src=ph&.tok=phOXcQDBvjBv4eyi

MANDALAS 3 - QUATERNIONAS
http://pg.photos.yahoo.com/ph/iona_m/album?.dir=/9cce&.src=ph&.tok=phmNYSDBV1AtJped

ALCHEMICAL HOLOGRAPHY; New 6/25:
http://pg.photos.yahoo.com/ph/iona_m/album?.dir=/3976&.src=ph&.tok=phwLSMDB3CQ8j2hp

ATLANTIS
http://pg.photos.yahoo.com/ph/iona_m/album?.dir=/f9da&.src=ph&.tok=phrYBSDBS4VLO5.n

ART ATTACK
http://pg.photos.yahoo.com/ph/iona_m/album?.dir=/6fbb&.src=ph&.tok=ph.eBSDBhdHsh2c0

New 5/2005: Nexus Conference May '05 Amsterdam pix
http://pg.photos.yahoo.com/ph/iona_m/album?.dir=/44e1&.src=ph&.tok=phEA1BDBBZRE2Gsk

(cut n paste in your browser window):

http://pg.photos.yahoo.com/ph/iona_m/album?.dir=/44e1&.src=ph&.tok=ph81jBDB5qVD2Gsk


I've built this site to streamline my portal and to post updates in my activities and webpresence. The bulk of my ouevre is still at The Ionosphere and Synergetic Qabalah sites. Most of my artwriting is at Subcutaneous.org, Onenationundergods.com, and theesecondcouming.com, and related sites. Check back here periodically for news and my latest articles and productions. The old sites are likely to remain unchanged since they are as full as possible and cannot be edited.

Join me at tribe.net for a variety of lively discussions with the usual suspects.

Also find MY NEW PORTALS

Iona Miller Webpresence 2005:
IONATOPIA
iona@ionamiller.org or
iona_m@yahoo.com


THE IONASPHERE: COLLECTED WORKS
http://ionamiller.org

LUX ARTILLERY ART BOOK
http://theluxartillery.chaosmagic.com

2005 UPDATES
http://ionamiller.50megs.com

2005 UPDATES PORTAL
http://ionamiller.chaosmagic.com

SYNERGETIC QABALA PORTAL 2005
http://synergeticqabala.chaosmagic.com

FUTURE SCIENCE PORTAL
http://futurescience.chaosmagic.com

CREATIVITY PORTAL
http://creativity.chaosmagic.com

THE MODERN ALCHEMIST BOOK
http://themodernalchemist.chaosmagic.com

EMERGENT HEALING PARADIGM PORTAL
http://emergenthealing.50megs.com

SCIENCE ART USA PORTAL
http://science-art-usa.50megs.com

CHAOSOPHY JOURNAL PORTAL
http://chaosophy.50megs.com

EDGEWORKS HYPNOSIS PORTAL
http://edgeworkshypnosis.50megs.com

MYTHIC LIVING PORTAL
http://mythicliving.chaosmagic.com

IO UPDATES 2005 & SAMPLE ARTICLES
http://www.angelfire.com/art2/digidiva_ionamiller

THE MAGICAL & RITUAL USE OF PERFUMES
http://magicalperfume.chaosmagic.com

ART ARTICLES
http://gartelmiami.50megs.com

Iona is published by Phanes Press, Destiny Books (Inner Traditions International), Autonomedia, Nexus Magazine, Dream Network Journal, Journal of Nonlocality and Remote Mental Interactions, Chaosophy Journal, and more.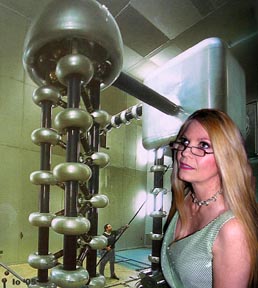 What's New with My Subject?
If I didn't include a news section about my site's topic on my home page, then I could include it here.